Materials & Equipment
3M™ Scotchprint™ Materials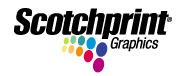 An authorized converter of 3M™ Scotchprint™ materials, Graphic Concepts delivers each of our clients a level of quality unequaled in our industry. Used by Graphic Concepts for vehicle decals, bus wraps, banners, and retail graphics, these materials are the ideal choice for long-term interior and exterior graphic applications.

Our high-quality digital imaging materials utilize an advanced Piezo inkjet process which allows the production of stunning full-color graphics for a multitude of applications. Plus, Scotchprint delivers unrivaled performance—Graphic Concepts provides full manufacturer warranties on all Scotchprint graphics produced using our Vutek

™

digital printing system.



Vutek™ Digital Printing

Graphic Concepts' state-of-the-art Vutek™ 2360EC digital printing system brings a new level of quality to large-format printing. The Vutek 2360EC allows us to print vehicle decals and other graphic materials at up to 720 dpi, and eight colors mean a level of clarity not formerly available in the graphic industry.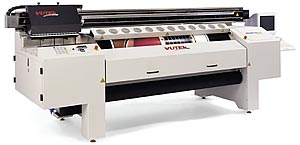 Vutek™ 2360EC Digital Printing System
Eight-color printing allows photo-quality reproduction
Sharp, consistent images at up to 720 dpi
Prints at up to 1600 square feet per hour
Prints on vinyl, paper, mesh, textiles, and pressure-sensitive materials
Ideal for vehicle decals, banners and signage, display graphics, bus wraps, and wall murals
One of the East Coast's leading graphic producers, Graphic Concepts specializes in vehicle decals, rail markings, retail graphics, bus wraps, banners, custom lettering, and aluminum nameplates.
To see what we can bring to your next graphic application, e-mail us today or call 800-645-7906.