Custom Lettering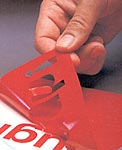 Custom lettering from Graphic Concepts can be manufactured to your exact specifications in a variety of formats. Whether you need to outfit your corporate vehicles with a logo and phone number, put department information throughout your facility, or label important pieces of machinery, Graphic Concepts custom lettering can be designed and produced in any style you chose.
Custom Lettering Capabilities
At Graphic Concepts, our start-of-the-art custom lettering production capabilities ensure accurate angles, smooth curves, and an unmatched level of consistency. All custom lettering can then be produced with your choice of adhesive.
A Full-Service Facility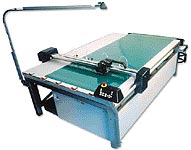 Your one source for custom lettering, Graphic Concepts can handle the production of your next custom lettering project from start to finish. From our first meeting through final delivery, Graphic Concepts will go out of our way to make sure your custom lettering exceeds your every expectation.
For more information on custom lettering or other
Graphic Concepts products, please e-mail us today or
call 800-645-7906. We look forward to hearing from you.