Pressure-Sensitive Labels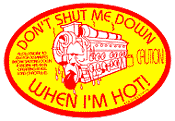 The perfect solution for an array of identification applications, pressure-sensitive labels from Graphic Concepts can be purchased in both rolls and sheets in a variety of styles. Printed using flexographic processing, offset printing, or screen printing, our pressure-sensitive roll labels can be ordered in sizes up to 7" x 15". Labels are available in up to three colors.
Pressure-sensitive labels from Graphic Concepts range from simple shipping labels to prime labels used directly on consumer products. Labels are produced using the following processes:
Flexographic Processing: Flexographic labels are the best label value in the industry. Flexographic labels can be produced rolled or sheeted.
Offset Printing: Employs a heavier ink for greater image definition. Usually used for specialty labels requiring
precise detail.
Screen Printing: The highest level of label quality. Uses heaviest ink for maximum image clarity and resolution.
Single-Source Label Production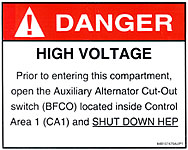 Because Graphic Concepts is a true single-source manufacturer, we can successfully handle every aspect of pressure-sensitive label production. From our initial project meeting to label delivery, Graphic Concepts will make sure your labels meet your every objective.
For more information on pressure-sensitive labels or other Graphic Concepts products, please e-mail us today or call
800-645-7906. We look forward to hearing from you.